Rental studio in Stockholm cityEquipment, get-started-help, coffee, cold water/sodas are included500 SEK / hour or 10 pre payed hours for 400 SEK / hour

Moms (VAT) 25% is added to our prices.
Prisvärd hyrstudio

All utrustning ingår

Centralt läge i Stockholm
Boka online

Flexibel avbokning

Fri ombokning
Gratis komma-i-gång-hjälp*

Gratis Kaffe och läsk

Gratis WIFI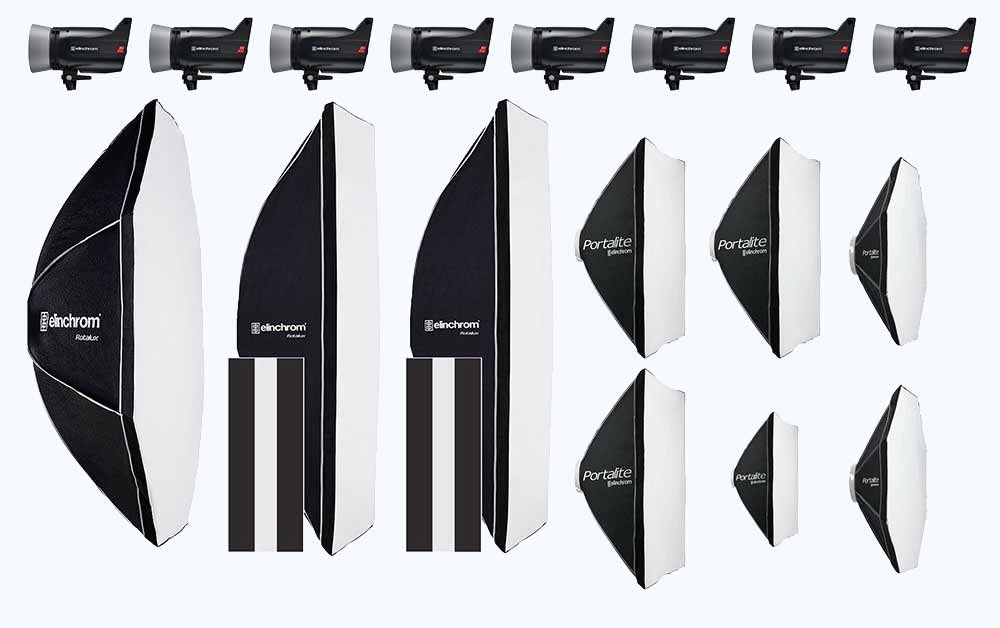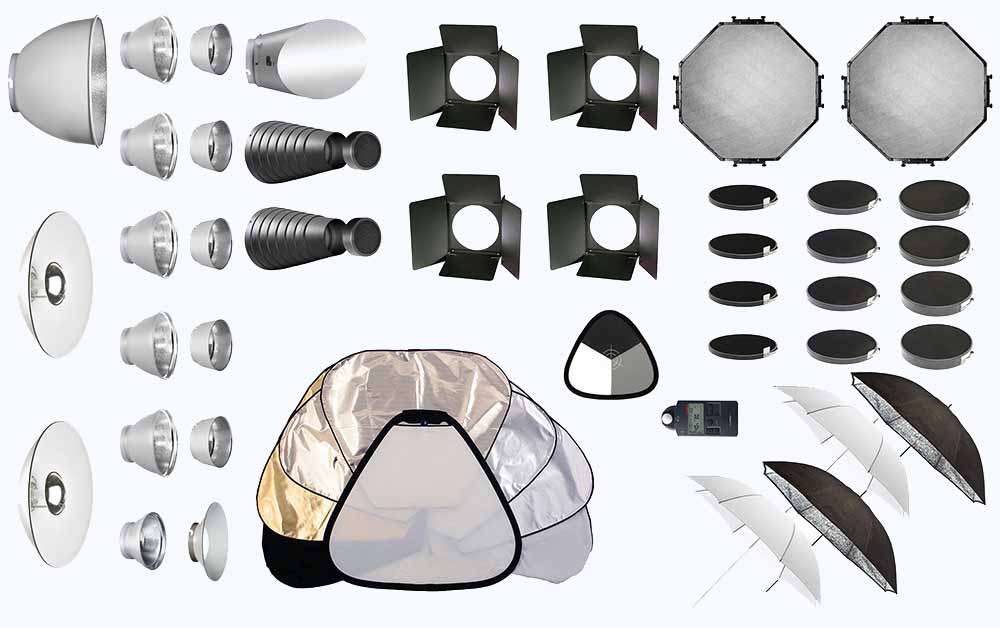 Pris per timme

Non holiday weekdays mon-thu 09-17 (09AM to 5PM) we can usually help you get started with camera settings and lighting if stated while booking. Other days and times we are not normally in the studio, but you can book a free time for a walk through of the studio in advance, and will get a personal door code. It is also possible to book times before 08:00 and after 22:00, please note the desired additional time in the message, or send an email.
All prices are in SEK and exclude 25% MOMS (VAT)
1 hour: 500:-
2 hours: 1000:-
3 hours: 1500:-
4 hours: 2000:-

5 hours: 2500:-
6 hours: 3000:-
7 hours: 3500:-
8 hours: 4000:-

Full day 06:00 AM to 24:00 PM
7200:-
10 prepaid hours
4000:- (400:-/hour)
Valid 1 year

60 prepaid hours
24.000:- (400:-/hour)
Installment of 12 months possible
Valid 1 year
You get your own keys
You get your own login for booking/cancellation
New-painting of cyclorama wall: from 4000:- and up
We also offer a monthly membership in our smaller studio, Studio 2, located in Fruängen. Read more (in swedish).
Book photo studio

Make a booking request for renting studio 1, Ynglingagatan 1. Use the form below (in swedish)

Booking request is binding. Look in your spam/trash bin folder and contact us if you have not received a response within 24 hours (holiday free weekdays).
Planlösning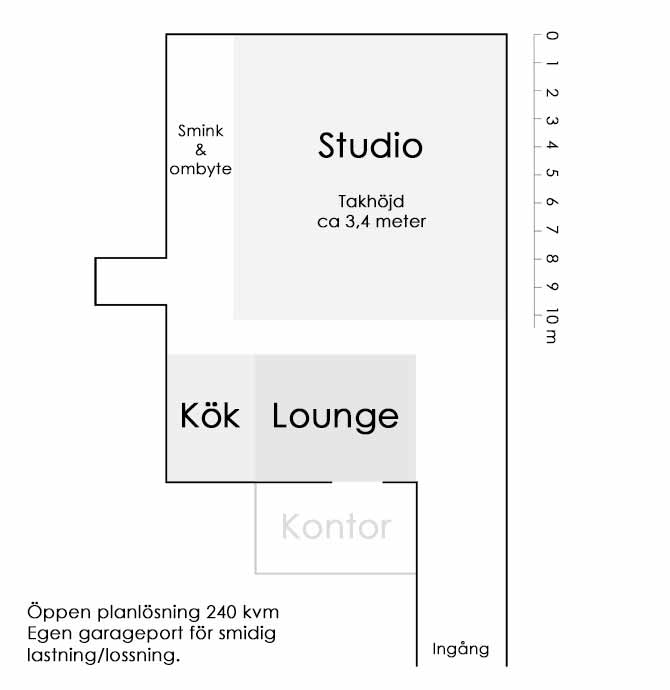 F.A.Q.
Is a camera included?
Camera is not included in our rental prices, but you can rent a camera with a lens for SEK 500 + 25% VAT. Bring your own memory card (SD card) or buy one from us (16 GB costs SEK 250).
I have never photographed in a studio, can I rent anyway?
Yes, if you rent a weekend weekday between 10.00 and 17.00 (10AM to 5PM), we will help you with all camera settings for photography in the studio, help you with lighting and get started with studio photography.
How do I find you with public transport?
Subway/metro
Station Odenplan
Ca 8 minute walk to Ynglingagatan 1
Bus
nr  2 bound for  Norrtull, get off at Sveaplan (ca 20 metres from our door)
Bus nr 2 for instance stops at Odenplan and Slussen.
There are also other busses stopping at Sveaplan.
Where can you park your car?
Parking
If you are out in good time, you can find parking spaces on the street in the neighborhood around our studio, depending on the day and time.
Where can we buy snacks and food?
Snacks/fika
Information will come …
Lunch
Information will come …
Can I come early?
There may be customers who have booked the studio right before and after your time, so try to keep your time as best you can. Read more in our terms and conditions (in swedish).
Is there a fan for hair, ironing board + iron, and is there a computer you can connect to your camera?
Yes, it is included in the price. Connection to the computer depends on your camera connection port.
Some who has rented from us.